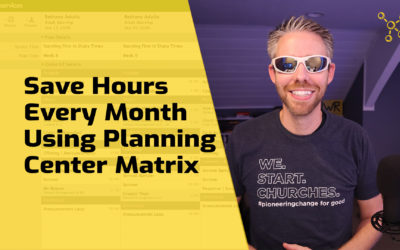 Planning Center Matrix Planning Center Matrix will save you hours every month, but you have to know how to use it. If you use it correctly, you can quickly plan services and schedule volunteers over several weeks. This video will show you all the features of Planning...
Does your church struggle with tech?
Most churches have a hard time using tech the right way. I train teams to use the best resources available so they have the clarity and confidence they need to serve their church well.