If you want to improve as a worship leader, you need training to help you. A great coach will push you to become all that God has created you to be. Explore these worship leader training options below.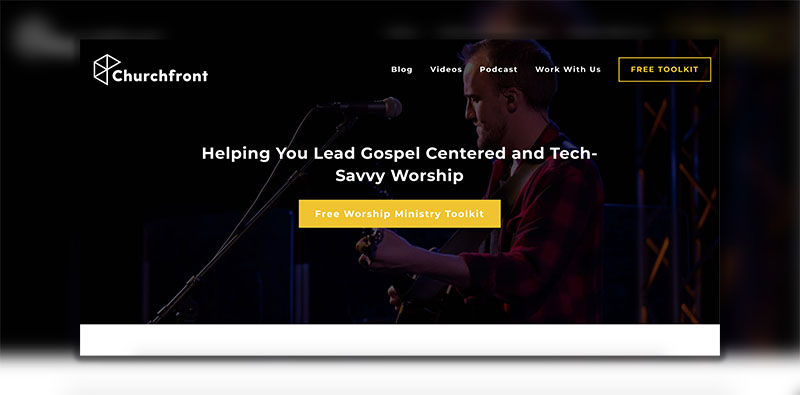 Jake Goslin over at ChurchFront helps people lead gospel-centered and tech-savy worship. They have a ton of free resources (blog, youtube, podcast) to help you understand tech and how to use it most effectively in your church. Download the free tool kit and check out WorshipLeaderSchool.com for more training.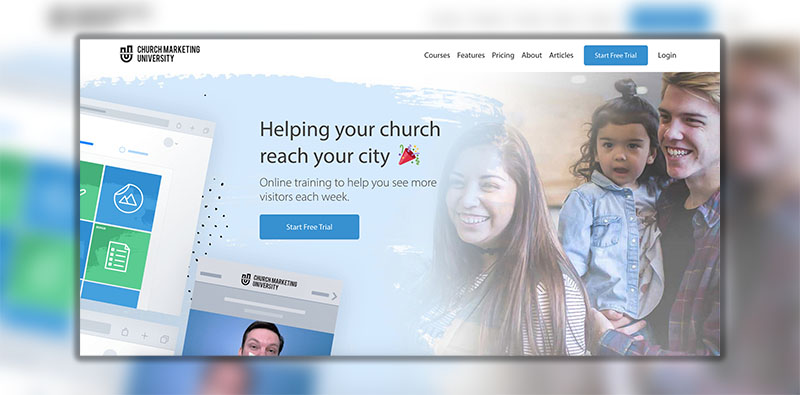 If you need help with your marketing efforts (and don't we all?), CMU is an all-inclusive video training library to help you reach more people in your city. Ryan Wakfield and his team have produced over 30 courses to help you learn nearly every aspect of marketing and the best practices for churches to reach more people. Your entire team can access the free courses or they have a Pro option for $27/month or their Grow option for $397/month.
ChurchTrainingAcademy helps churches (no matter their size or budget) navigate our digital world and master digital tools to help fulfill the Great Commission. Dave Curlee and Justin Nava will help you maximize your ministry. Download the free Living Streaming Guide or become a member to access all current and future trainings for $37/month or $399/year.
LeadingWorshipWell is a great blog of tips and tricks you can use to improve your worship ministry. Spencer Cormany posts a new tip every single day on his Instagram and Facebook page. You can also subscribe to his Youtube channel for regular content.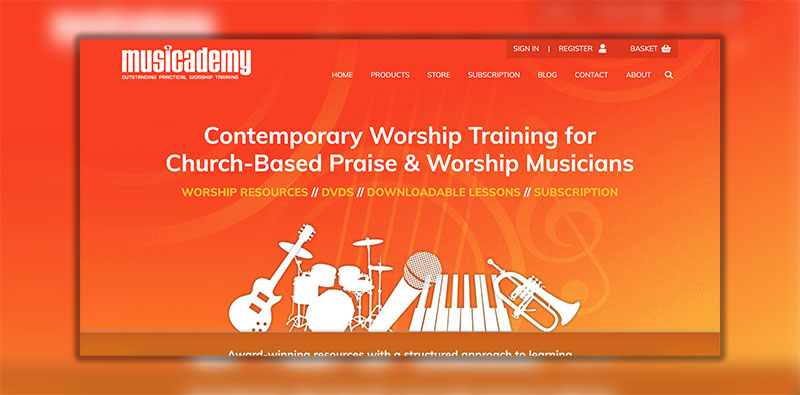 MusicAdemy has in-depth traning for worship leaders and musicians. They have 100+ courses for instruments, vocalists, sound techs and worship leaders. You can purchase each course individually or sign up for a complete subscription which will give you access to every course they offer. This is a huge value at only $30/month or $180/year for single users.
There are 168 hours in a week. ProChurchTools helps you reach people the other 167 hours people aren't at your church. Brady Shearer and his team produce outstanding resources that will help you get better at communication, marketing, social media and more. Subscribe to their Youtube channel and podcast to stay connected.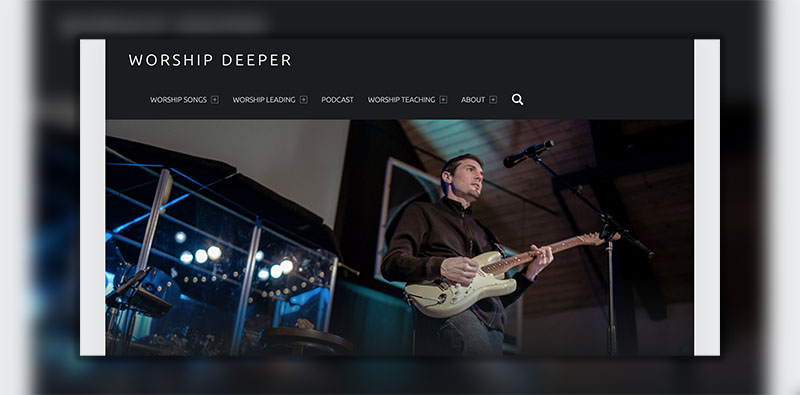 WorshipLeaderAdademy will help you lead worship with confidence each week. Stephen Mann has been leading worship for 20 years and he shares the lessons he's learned on his blog. He also has a course or two and great quiz for worship leaders.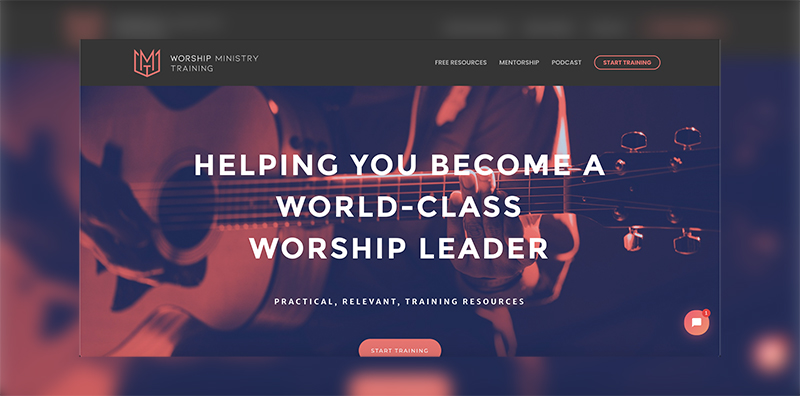 WorshipMinistryTraining is a wonderful blog and podcast that helps worship leaders excel musically, theologically, and pastorally. Alex Enfiedjian has a heart to share what he's learned with others so they can grow. Be sure to check out his list of free resources.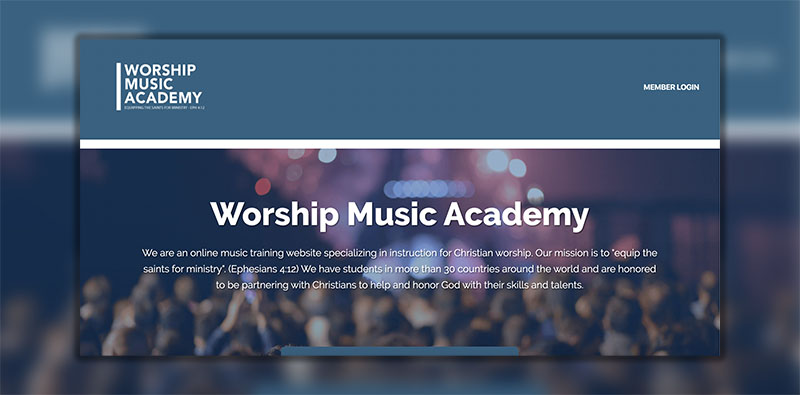 Jared Messer is a former Nashville musician who created WorshipMusicAcademy to help worship musicians honor God with their skills and tallents. He has a course on Worship Piano and one on Worship Guitar. Each course is only $29 and you have lifetime access once you purchase.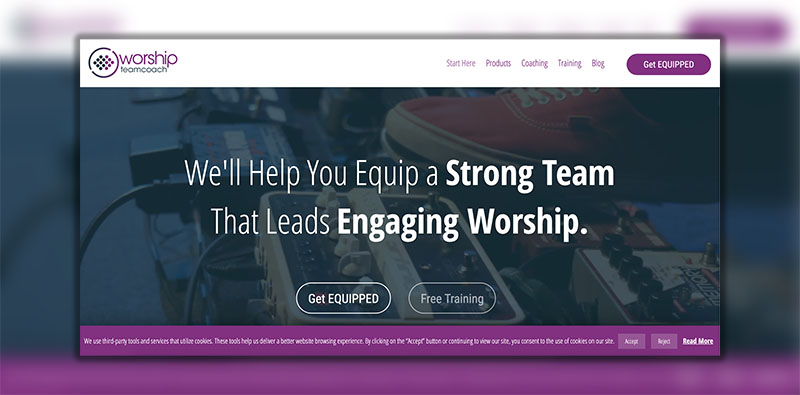 Jon Nicol has produced dozens of training resources for worship leaders. He has video workshops and training manuals. He also offers coaching and mentoring. And he can even train your entire team in a live setting. If you're just looking for free resources, his blog is a great place to start.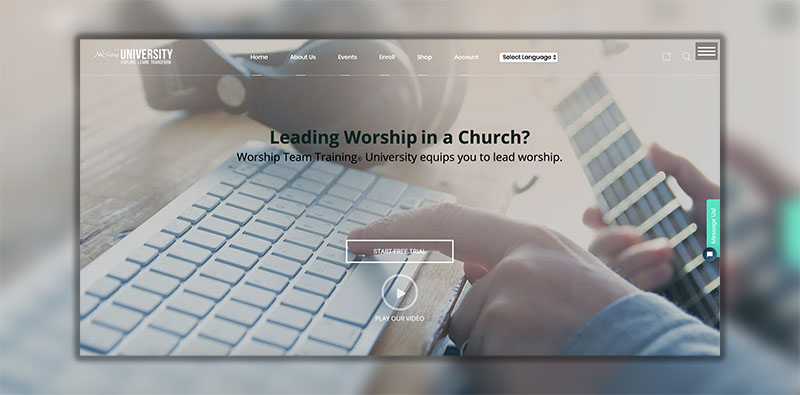 Brandon Dempsey provides coaching and hands-on training for worship leaders and their teams. Access over 800 videos and resources for $10/month or upgrade to everything for $20/month. You can also purchase ebooks, books and webinars to help you grow as a worship leader.
Get training for worship leading, guitars, vocalists, song writing, leadership and more through WorshipTraining. With a subscription you and your team can access all the training videos whenever you want, or you can follow a recommended training program. Single user pricing is $19/month (billed yearly), 10 users is $29/month (billed yearly) or 25 users for $39/month (billed yearly).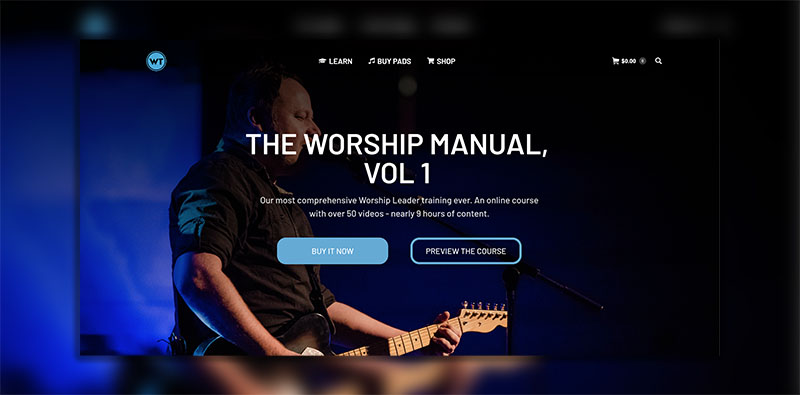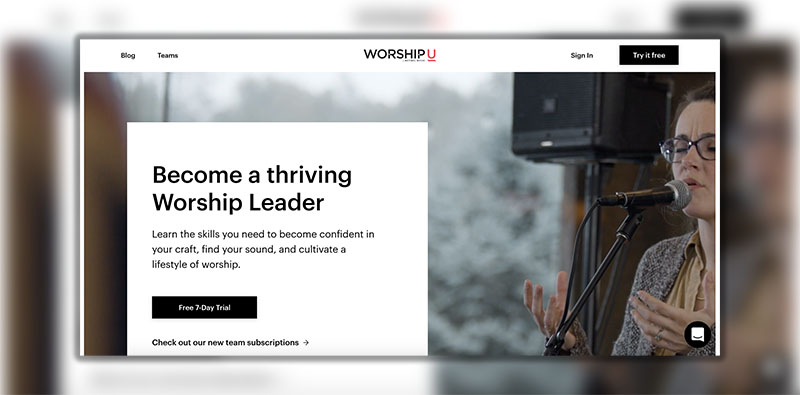 WorshipU equips worship teams to lead people into a profound experience with God. Founded by Bethel Worship Collective, they have over 500 hours of lessons to help you grow as a worship leader. Get started for $9.95/month or get the entire library for $19.95/month. They also have team options starting at $75/month for 5 members.
Does your church struggle with tech?
Most churches have a hard time using tech the right way. I train teams to use the best resources available so they have the clarity and confidence they need to serve their church well.