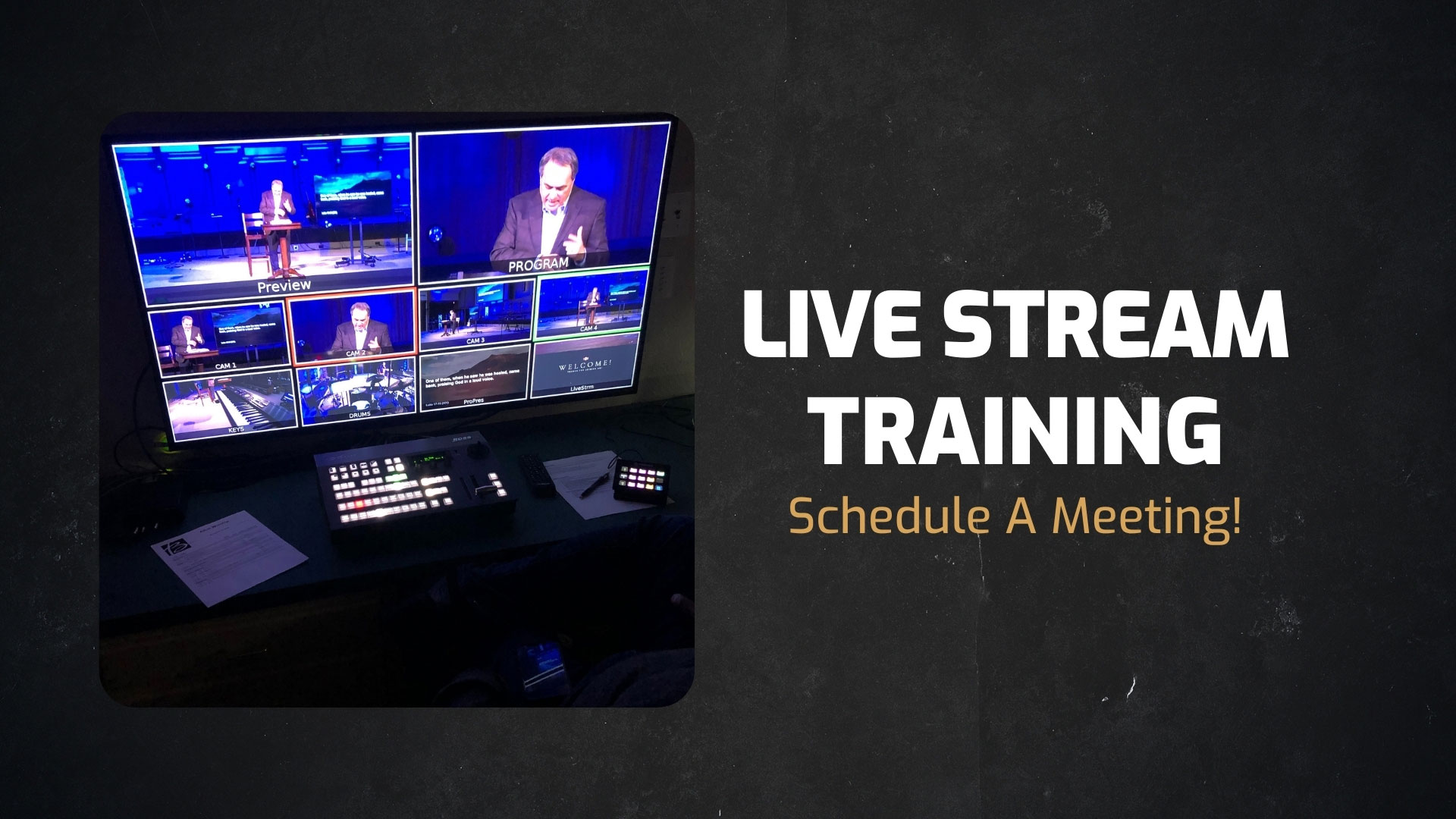 Live Streaming is here to stay, but how can you improve the quality of your online service?
We can help.
In March of 2020, 42,000 churches signed up to use Life.Church's free Church Online Platform (source).
Nearly every church now has some type of online presence, but many of them just don't have the knowledge to improve the quality of their stream, and so they struggle from week to week.
Joshua can help your church improve their online service by offering solutions that fit within your budget and your skillset.
A church doesn't have to spend $30,000 to get a good sounding, good looking live stream. It does take some investment, but it's probably within reach – with a little bit of training.
This Live Stream Training will help you:
Understand the basics of live stream equipment
Learn what cameras to use
Know what type of encoder is best for your context
Understand the importance of audio and how to improve yours
Engage your online guests so they feel connected and cared for
Adjust your communication to reach the in-person and online audience
Encourage more online donations
Not have your stream taken down for Copyright violations
Training can happen in person (if you are in the Tulsa area) or over Zoom. And your entire team can join in!
Interested in finding out more?
Schedule a meeting with Joshua and you'll receive a free Live Stream Checklist to help you reduce errors and improve the entire online experience for your church and guests. The meeting is free and there's no obligation.
Want to combine services (for a discount) or discuss other tech needs?
Let's chat!
Schedule a no obligation meeting with Joshua to discuss your church's worship, tech and communication needs. Joshua has been serving local churches for over 17 years and he would love to help you #GetBetter so you can reach more people with the gospel of Jesus.