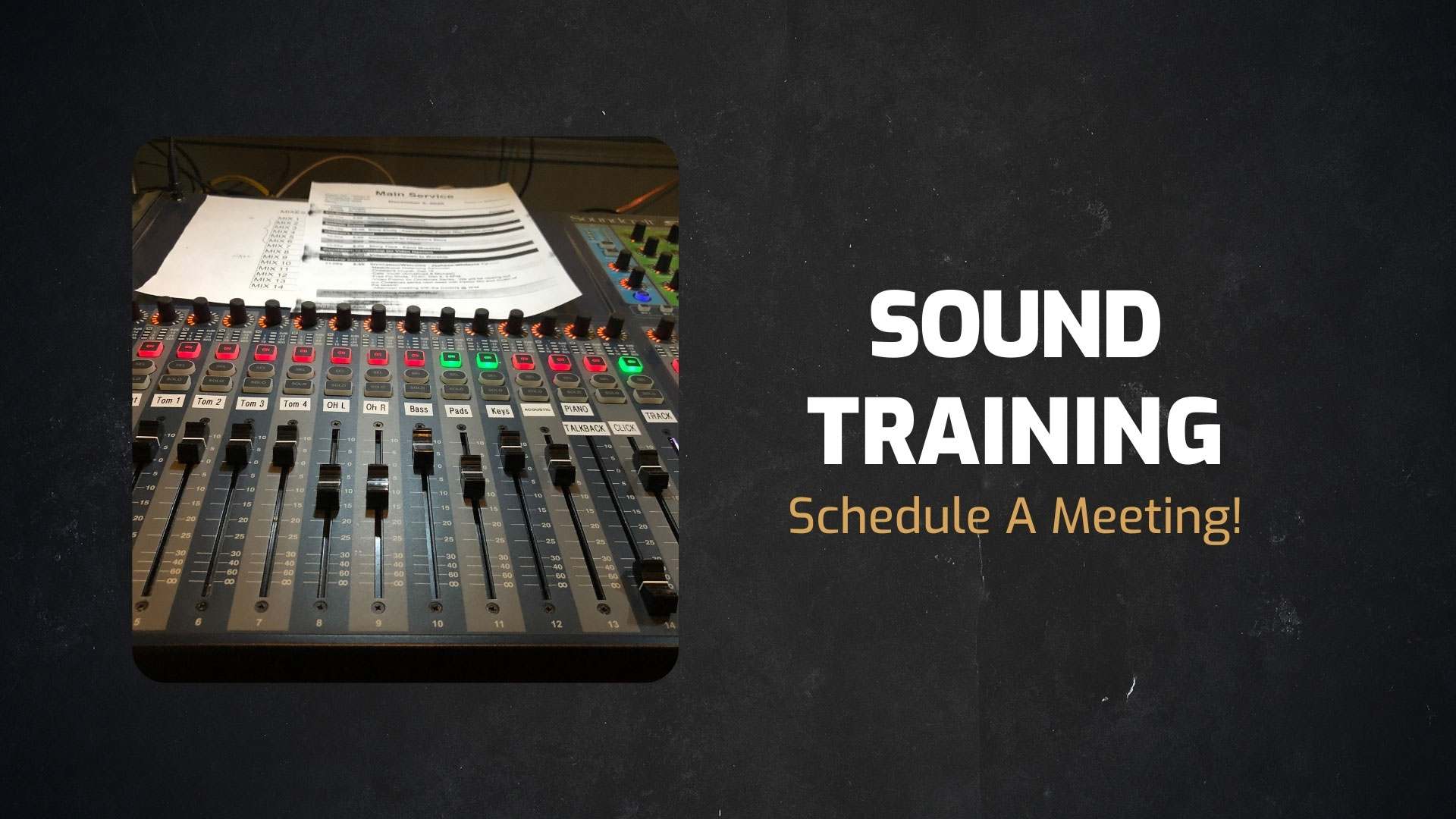 Church sound doesn't have to be complicated. Your volunteers can learn how to produce a quality, distraction-free service every Sunday.
We can help.
If you're like most churches, you don't need a lot of bells and whistles in your sound system (you're trying to get rid of those!).
No matter what type of system you have, you can make it sound good – with a little bit of training. Here's a bunch of sound training options.
Joshua has over 15 years of experience running sound for churches and ministries. He's made his fair share of mistakes, but he's also learned a lot along the way.
He'll show your sound volunteers how to:
Get rid of feedback
Remove unwanted hisses and hums
EQ a mic or instrument to make it sound great
Troubleshoot common sound issues
Use compression to level out the highs and lows
Use effects to add presence to the worship team
Improve your Live Stream sound
Training can happen in person (if you are in the Tulsa area) or over Zoom. And your entire team can join in!
Ready to improve your church sound?
Schedule a meeting with Joshua and he'll talk through your current sound system, the issues you're having and a plan to improve your sound. The meeting is free and there's no obligation.
Want to combine services or discuss other training needs?
Let's chat!
Schedule a no obligation meeting with Joshua to discuss your church's website, tech and communication needs. Joshua has been serving local churches for over 18 years and he would love to help you #GetBetter so you can reach more people with the gospel of Jesus.