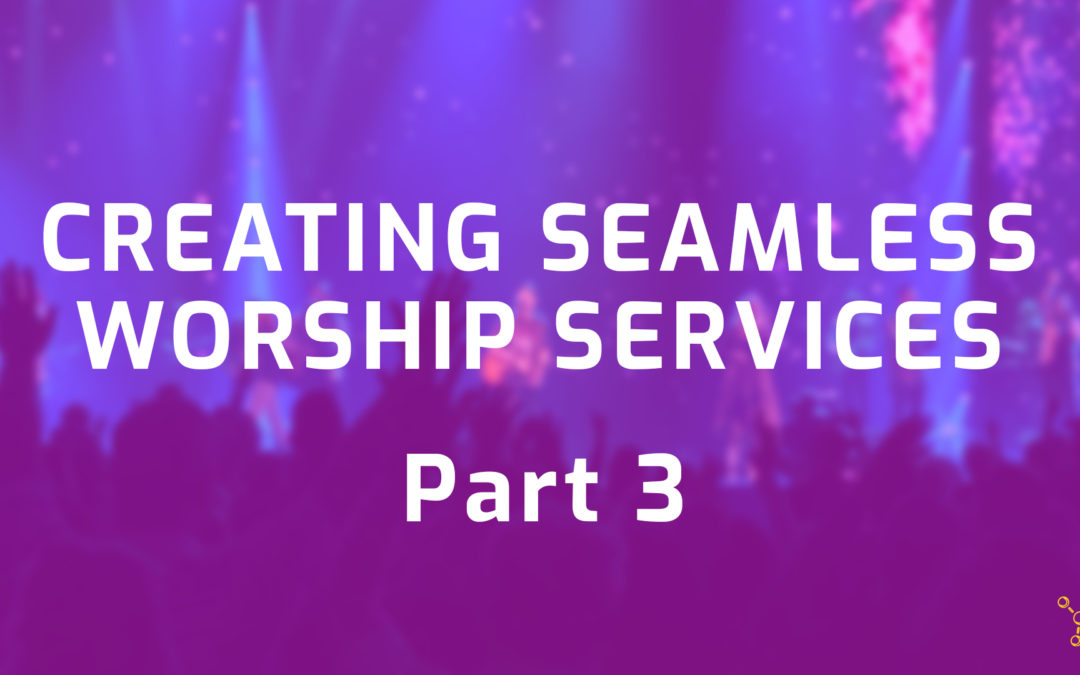 During this Blog Series we have been looking at creating seamless services for worship.
In case you missed them, be sure to read Part 1 and Part 2.
Today, we'll look at ways 4-6 you can build excellence on your team and Create Seamless Worship Services.
4. Transitions are key.
One of the areas I think most Worship Leaders struggle with is transitions between songs. And I get it. We went to school for music. No one told us that we have to talk! But learning what to say or not say between songs can be the difference between a good service and a great one.
(more…)