Church Music Charts and Publishers
There are several places to get church music for your band and vocalists. These sites have charts, lead sheets, piano music and choir music. Be sure to check out the prepaid options to save your church money!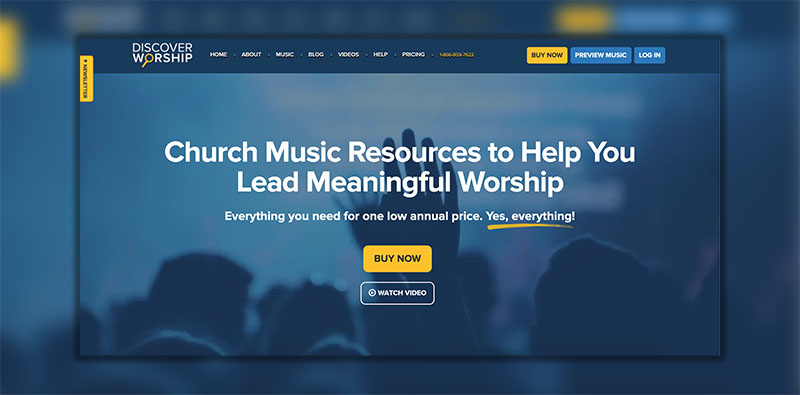 DiscoverWorship has unlimited downloads of over 2000 songs (many of them original) for the annual price of $229 / $299 / $399 (based on church size). A subscription includes lead sheets, vocal charts, accompianament tracks and presentation files for every song. Download everything you need for everyone on your team.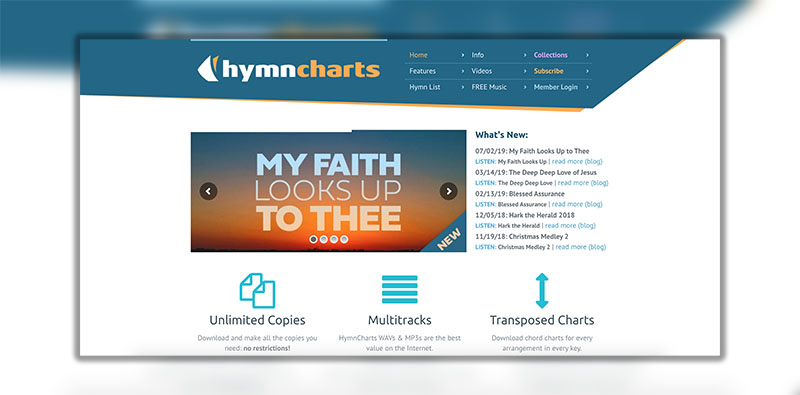 Finding contemporary arrangements of classic hymns can be difficult. Hymncharts has over 150 different classic hymns arranged in a contemporary way. Songs have charts, demos, multitracks, instrumental parts and vocal parts. Download everything you need for the yearly price of $100 / $200 / $300 depending on your church needs.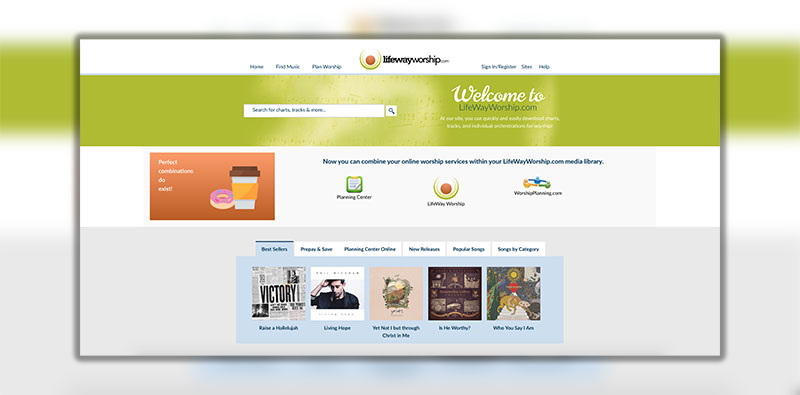 Only pay for what you need using LifewayWorship. They have nearly every song you can think of and every part is downloadable. They also have multiple arrangmenets of the most popular songs, so whether you need a traditional or contemporary arrangement, they have you covered. Purcahse a la carte or prepay and save 30-70%.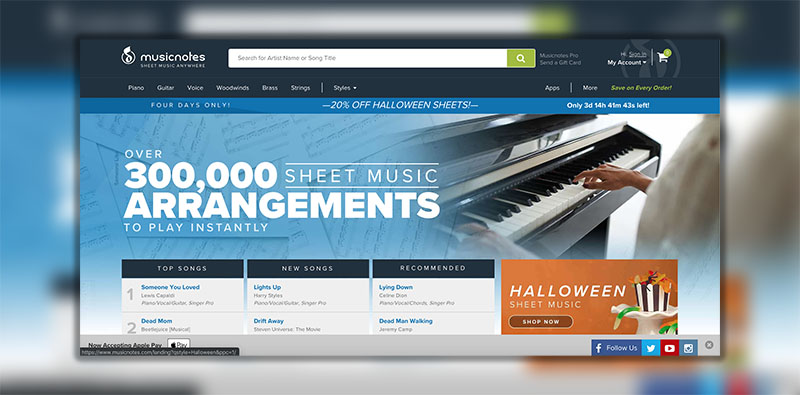 MusicNotes has over 300,000 sheet music arrangments. If you can't find the song you want on PraiseCharts or LifewayWorship, they will almost certainly have it. In addition to sacred music, they also have arrangements of today's most popular secular songs. These charts are not cost effective ($5+ for one copy) so use them as a last resort. 🙂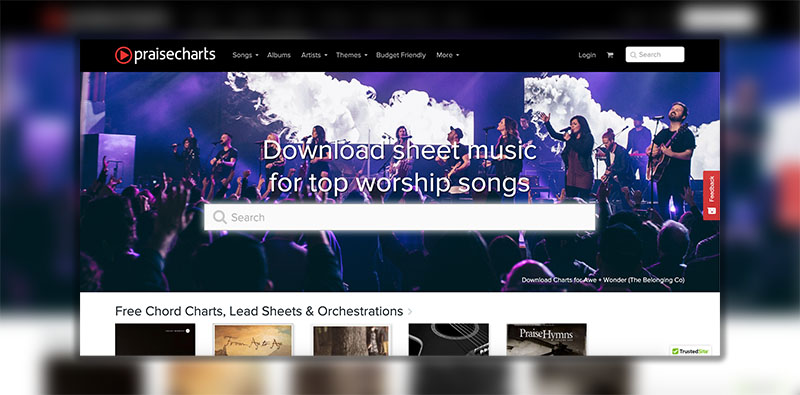 PraiseCharts is our favorite place to find charts and lead sheets for worship. They have every major worship song in arrangements just like the original artist demos. Their resources include vocal charts, orchestrations, multi-tracks, click tracks, rehearsal tracks – everything you need to rehearse and lead today's worship songs. Prices vary depending on the resources you download. Save money by purchasing credits.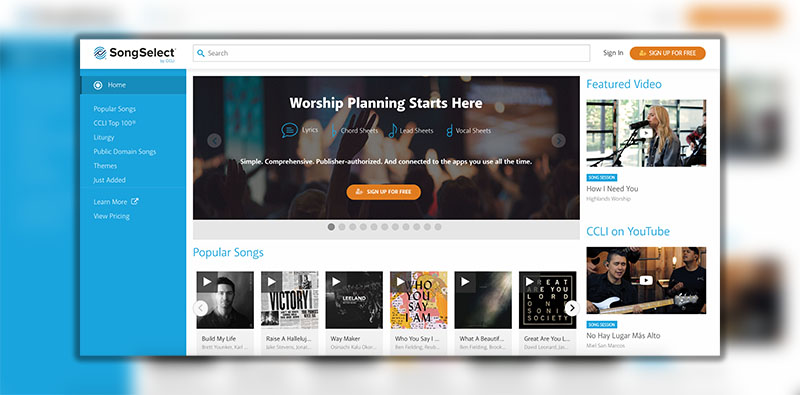 One of the most popular places to get charts for worship is CCLI's SongSelect. If you can think of the song, they have an arrangement for it. Their charts and leadsheets are basic (no fluff) but might be just what your team needs. Their best feature is the ability to change any song to any key. So you can put the song in the key that's best for your church. Download every chart and lead sheet you need for $157/year or upgrade to vocal charts for $198/year.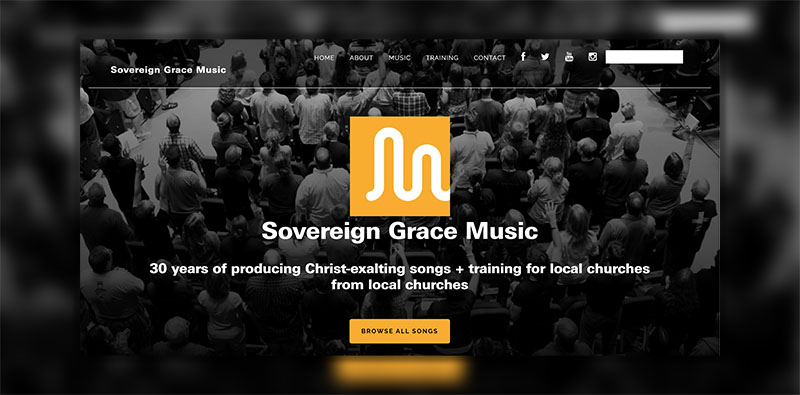 Soveriegn Grace has been a staple in worship music for 30 years. They produce some of the most theologically rich music the church has ever known. You can download every chart and lead sheet in their catalogue for free. They also have accompianament tracks of most of their songs available to purchase for $1 each. Wow! What a blessing to the capital C church!
Music Publishers (Choir Music)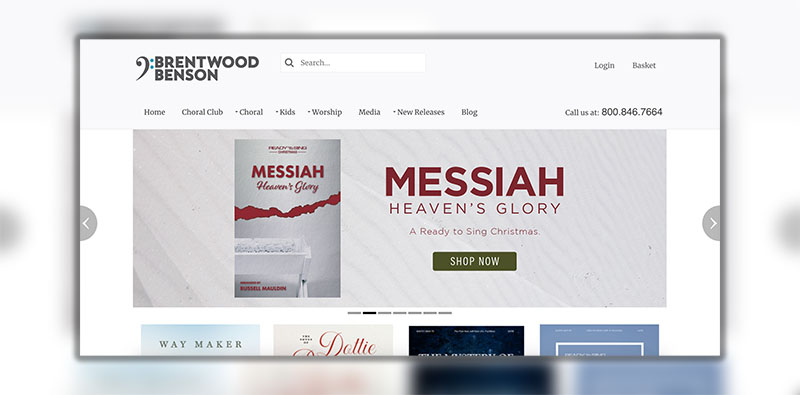 BrentwoodBenson is one of the leading providers of choral music for churches. Whether you have a large choir or small ensemble, they have arrangements of today's most popular hymns and songs that will bless your congregation and draw people to worship. The best way to discover all the new music is through their choral club. It's $90/year and includes the octavo and demo of all their newest releases. Register for a free account to preview the music and listen to demos.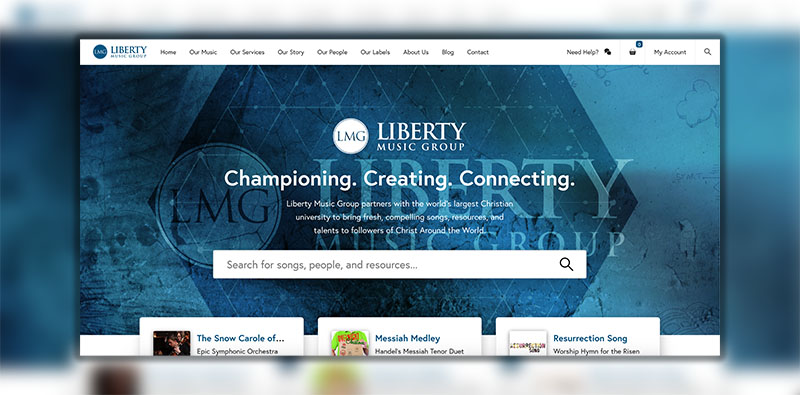 A division of Red Tie Music, LibertyMusicGroup is the publishing house of Liberty University. All of their music is downloadable, which saves time and money on shipping costs. Browse through their library and listen to demos to decide on what songs you need. Their music can be used for choirs, but a lot of it also works for bands and congregational music. Their costs are low and the value is high.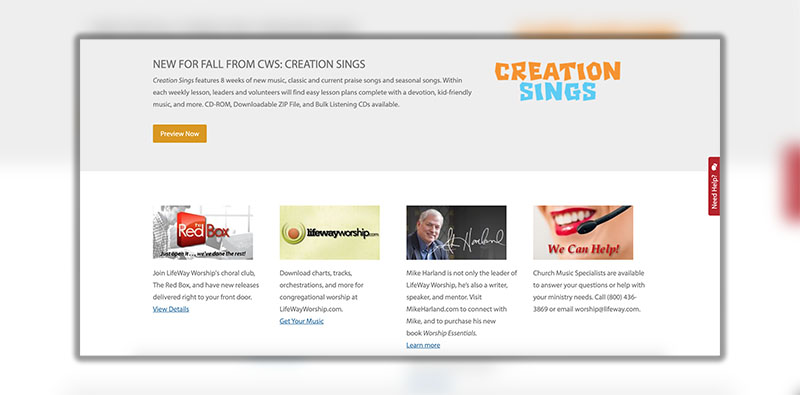 Lifeway is possibly the largest choral music publisher. They have thousands of their own titles and they also sell music from several other publishers. Many of their anthems are downloadable and their website is well organized so you can find what you need quickly. To get all the latest music, sign up for the Red Box Choral Club. It's $80/year and includes an $80 coupon to use anytime you purchase music from them.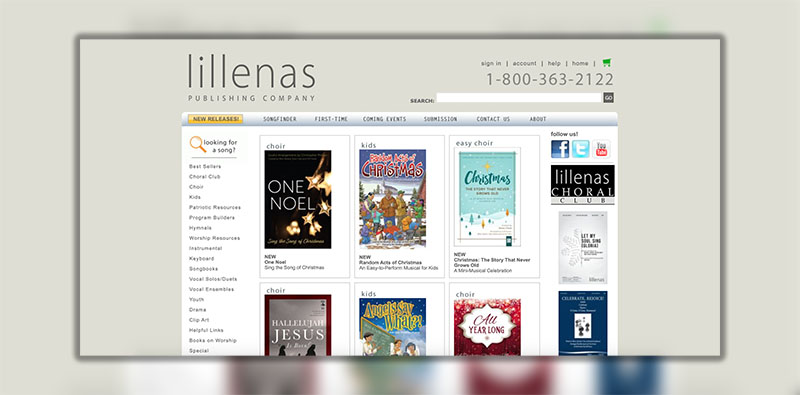 Lillenas Publishing offers choral music for every size and kind of group. Many of their anthems are downloadable and they also partner with Word, Lifeway and Lorenz to sell certain selections. Their anthems and musicals geared toward small choirs are some of the best you can find. Sign up for their choral club to discover all the new anthems and songs. It's $90/year and includes a $90 voucher to use on a future purchase.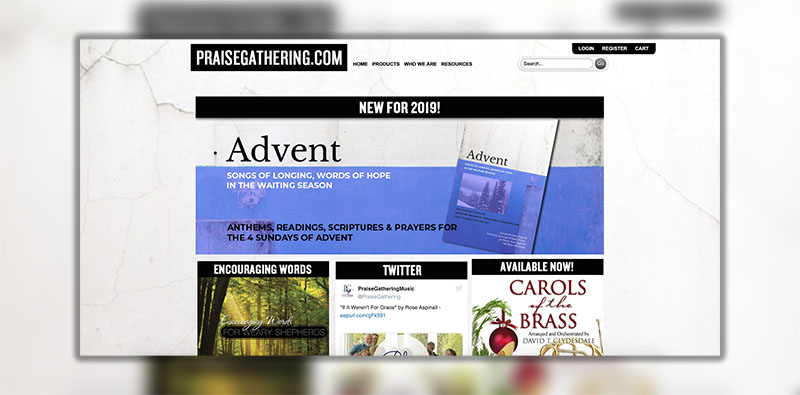 PraiseGathering is one of the smaller publishing houses but their selections are second to none. Randy Vader and Jay Rouse are two of the most prominent choral writers and arrangers and their musicals will draw your congregation into worship. Their products include, dramatic readings, instrumental music and visual resources. Many of their anthems are downloadable and you can also purchase a physical copy if you prefer.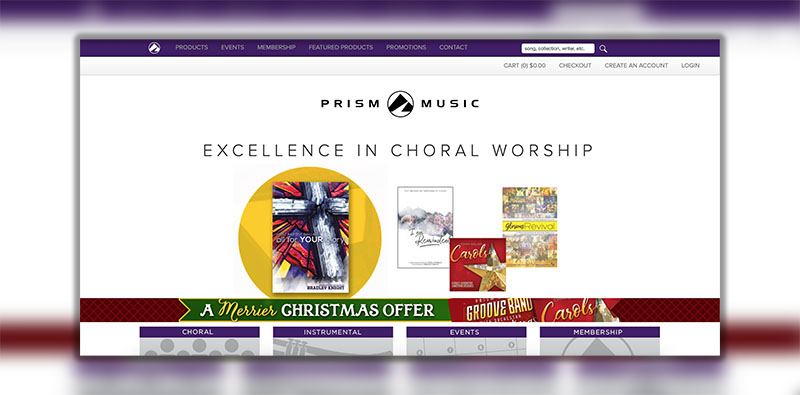 PrismMusic sells quality anthems and choral books to help your choir grow and reach your community. Many of their products are downloadable which saves you time and money on shipping costs. You won't find this music anywhere else. Sign up for their membership program to receive samples of their new music and discounts on purchases. Membership (Choral Club) is $60/year.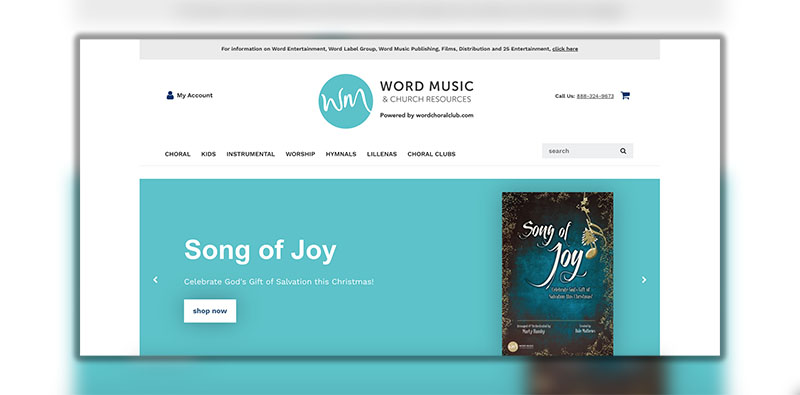 Word Music is a prominent leader in choral music. They have a vast selection of music for all your choral needs. Their products incude kids musicals, instrumental anthems, hymnals, orchestrations, and dramatic musicals. Many of their products are downloadable and their website is well organized to help you find the right song quickly. They have three choral club options: Word Choral Club – $100/year. Simply Word (for smaller choirs) – $50/year and Word Kids Choral Club – $40/year.
Does your church struggle with tech?
Most churches have a hard time using tech the right way. I train teams to use the best resources available so they have the clarity and confidence they need to serve their church well.