Resources For Your Church
Free Church Media Libraries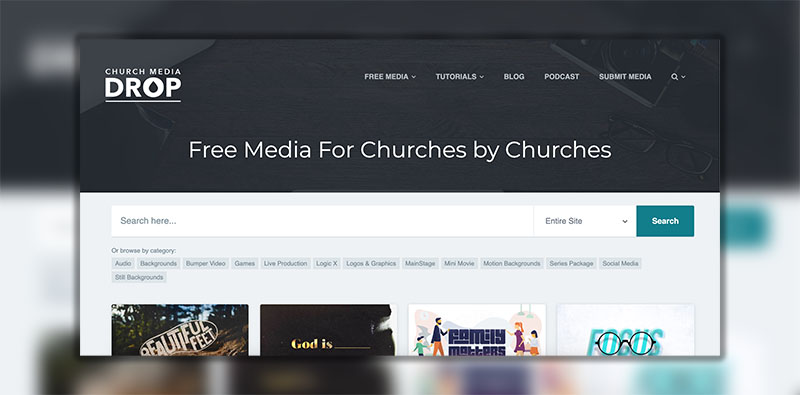 ChurchMediaDrop.com offers a wide variety of graphics, videos, sermon series graphics, motion backgrounds and more – all for free! This is media for churches created by churches. And everything is 100% free.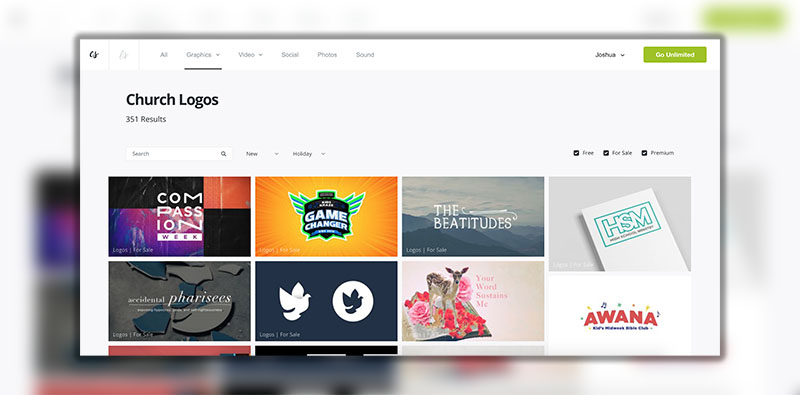 CreationSwap.com is an extensive library of church graphics, videos, logos, and social media graphics. There is a small selection of free media you can download with a free account. To access to the entire library upgrade to a premium account for unlimited downloads and their graphic editor LiveSwap for $19/month or $199/year.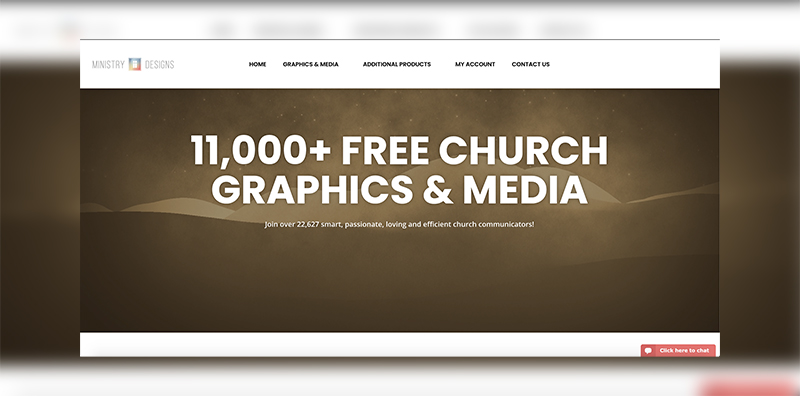 MinistryDesigns.media has over 11,000 church graphics you can download for free. Just create a free account and you'll be downloading in seconds. All the graphics are organized by topic / event so it's easy to find what you're looking for. They even have social graphics you can use on your channels.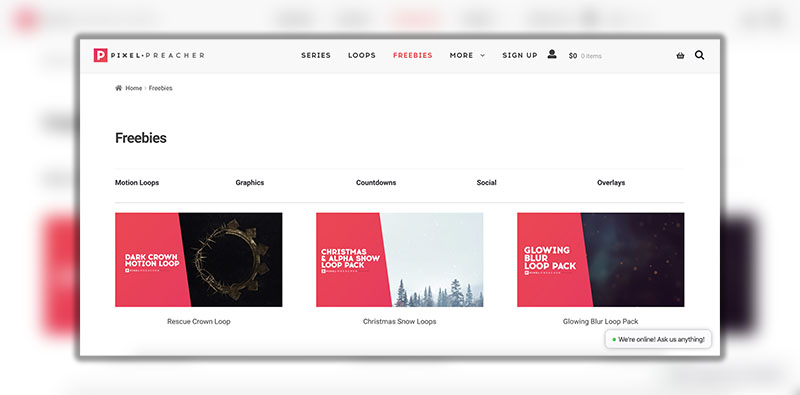 PixelPreacher.net is a unique library of countdowns, themed graphics, sermon series graphics, announcement slides and motion backgrounds. They have several dozen files free to download or you can sign up for unlimited access to their entire library for $299/year.
Free Church Videos (Mini-Movies)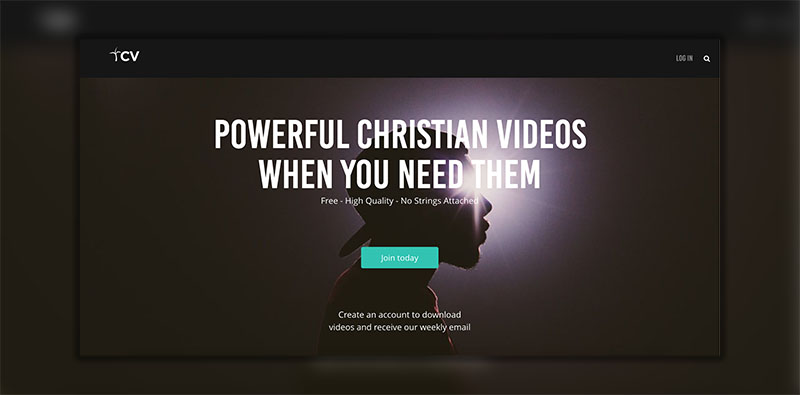 CVGlobal is a non-profit with a huge vision to touch 1 Billion people with the gospel of Jesus. They provide outstanding videos to use in church services, outreach events or on social media. These videos clearly explain the gospel and encourage people to take steps of faith toward Jesus. Sign up for a free account, download and use any of these videos – no strings attached.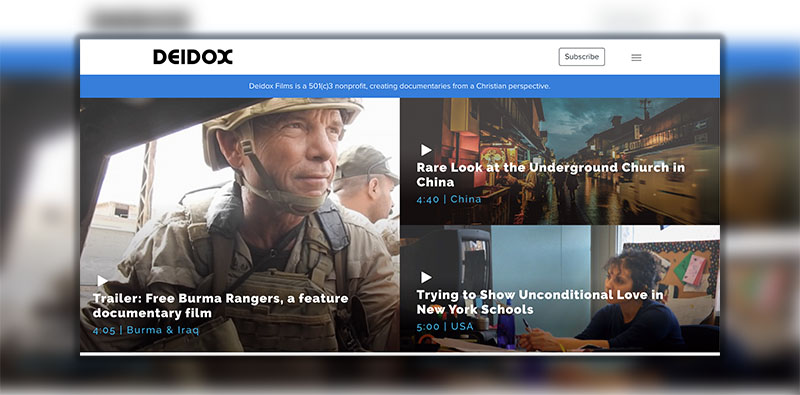 Deidox Films creates documentaries from a Christian perspective. They have films about disaster relief, loving your neighbor, unplanned pregnancies and more. These well-made films are free for churches to download and use.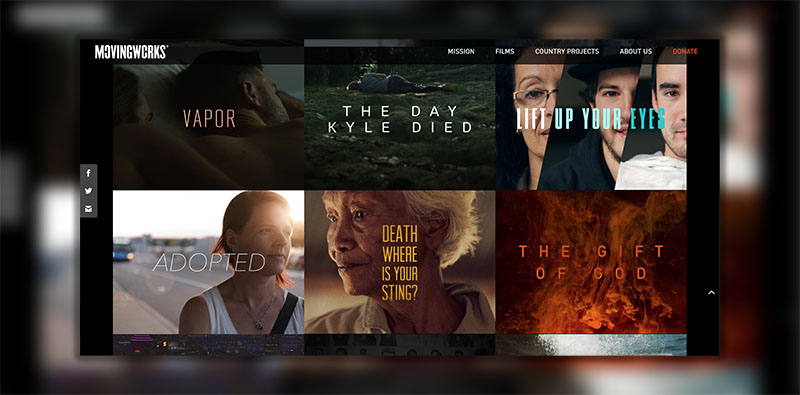 The mission of MovingWorks.org is to share the gospel using the most effective means possible. They focus on telling stories of life change through video. Their heart for missions is evident. And the films they produce are some of the best we've seen. All of their films are free to download to use in churches or ministries.
The Bible Project is a tremendous resource to help people experience the Bible as a unified story that leads to Jesus. They have over 100 explainer videos that are all free to use in churches and ministries. These videos would be great for kids ministry, camps, sermon illustrations, small group studies and anywhere you need the Bible explained in a consice and clear way.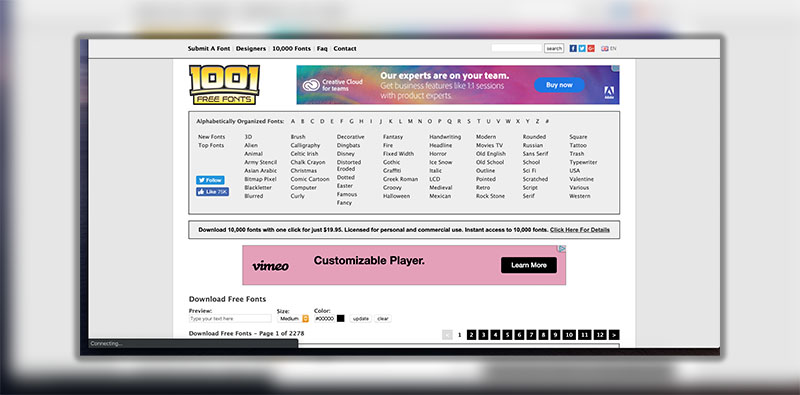 Download 1000s of free fonts to use in graphics, sermon series designs, posters, flyers and anywhere else you need a cool font for free!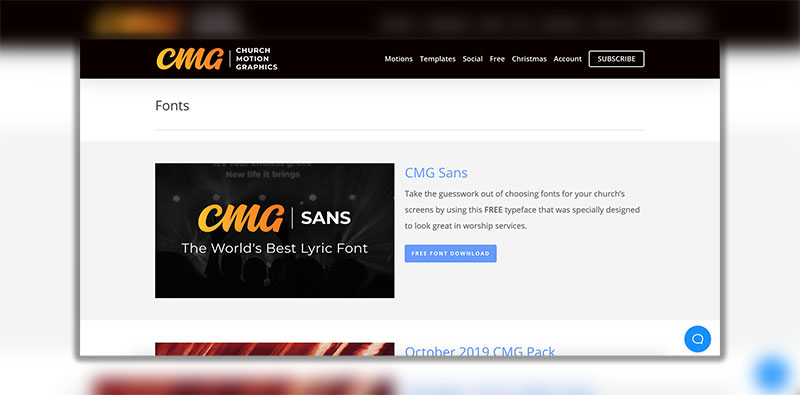 CMG Sans Font is the first font created specifically for churches to use when displaying lyrics on their screens during worship. This font looks great, comes in multiple weights and is totally free!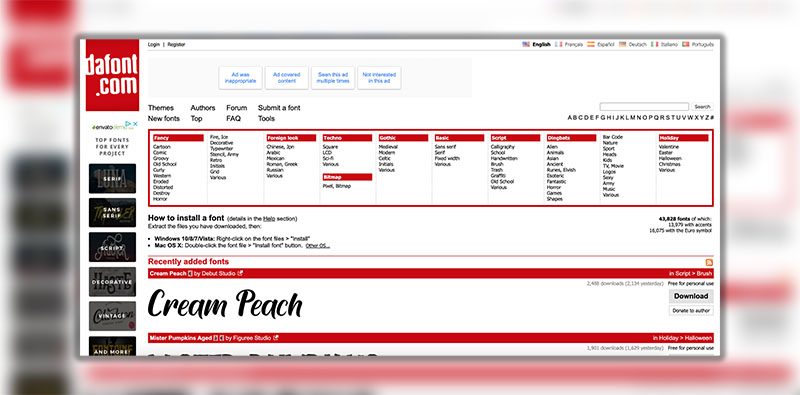 Search for 1000s of free fonts to use for all your design needs. Use the categories to narrow down your search. Most of these fonts are free but be sure to check the license before using them for your church.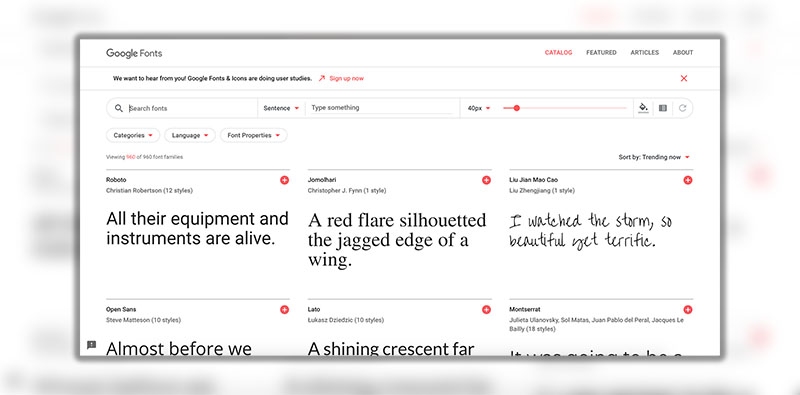 Fonts.google.com has the best collection of free fonts anywhere. Browse this extensive library and you're sure to find exactly what you need. You can even see what your text will look like before downloading and installing the fonts. Many fonts have multiple weights and styles and all of them are 100% free.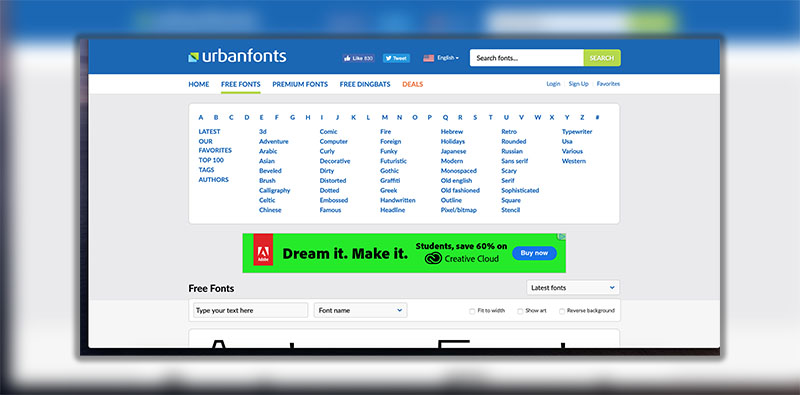 Urbanfonts.com is another collection of quality fonts. Click the free fonts tab and filter your results with a category to find the fonts you need. They also have premium fonts for purchase.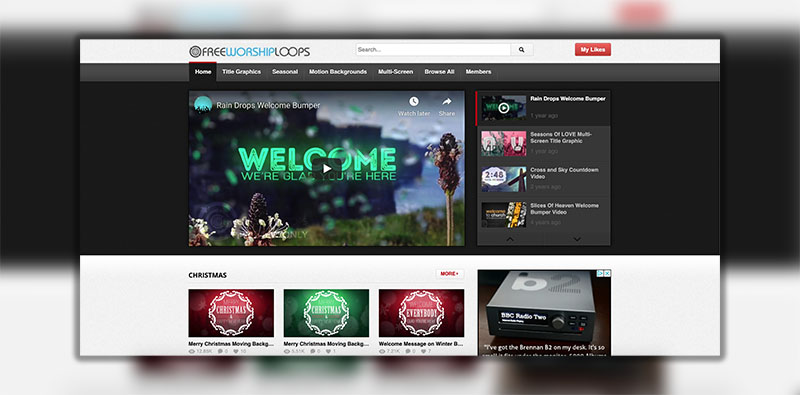 FreeWorshipLoops does have several free loops, but they also have other media products for $5/month or $49/year.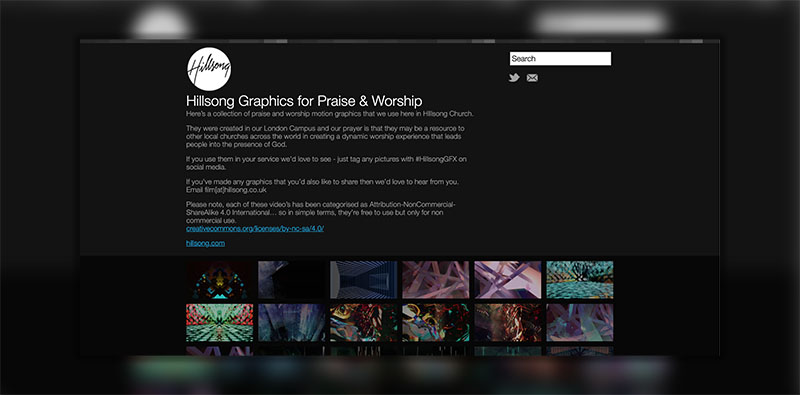 Here's a colection of 72 motion backgrounds that are free to download. These motions would be great for high energy songs or kids and student ministries.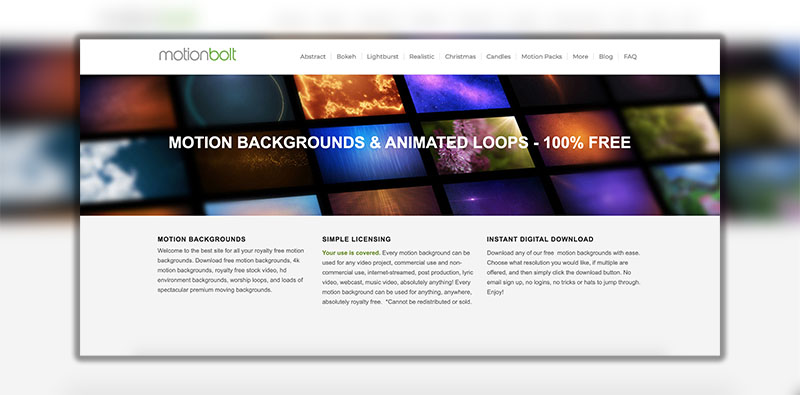 MotionBolt.com has 2000+ motion backgrounds you can use in your services and events. Many of the motions are availabe in 4K resolution and all of the motions are free to download.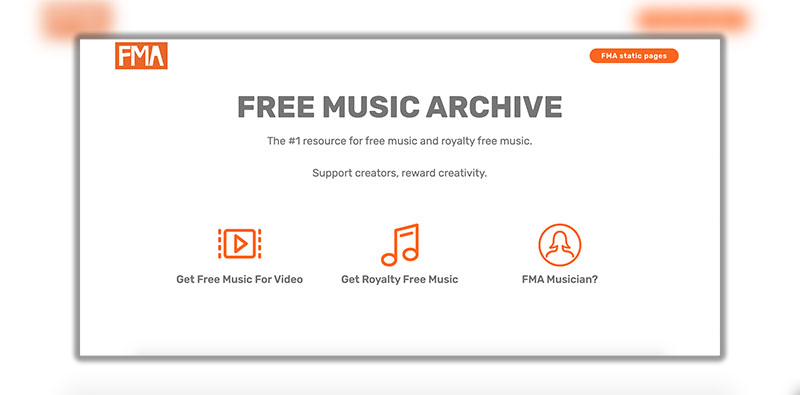 Browse and preview this library of 1000's of audio tracks you can use in your video projects, podcasts, social media posts and other multimedia projects. All the tracks on this site are free to download but most require attribution so be sure to check the license before use.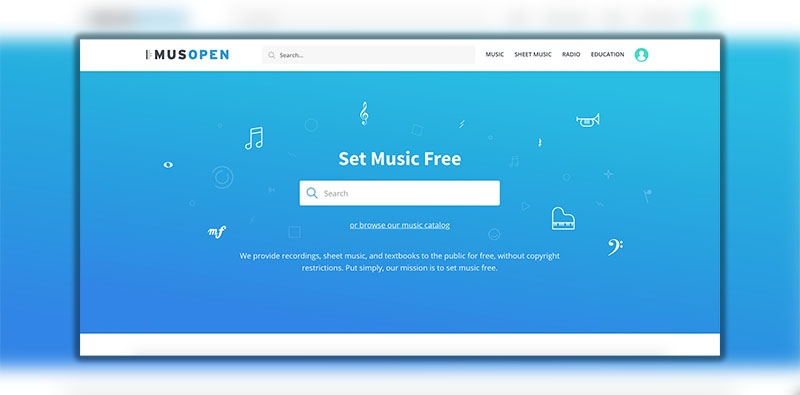 If you are looking for orchestral music or classical music to use in a project or video, Musopen.org should be your first stop. They have 1000's of tracks to download for free. Be sure to check the license before using.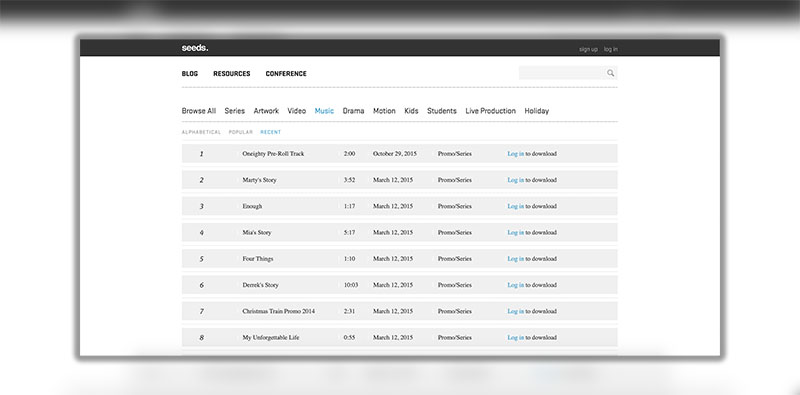 Although they haven't uploaded any new tracks in a while, the audio tracks from the Seeds website (Church On The Move) are high quality and can be used in video projects of all types. These custom tracks are free and are perfect for testimony stories or announcement videos.
Free Sermon Series Graphics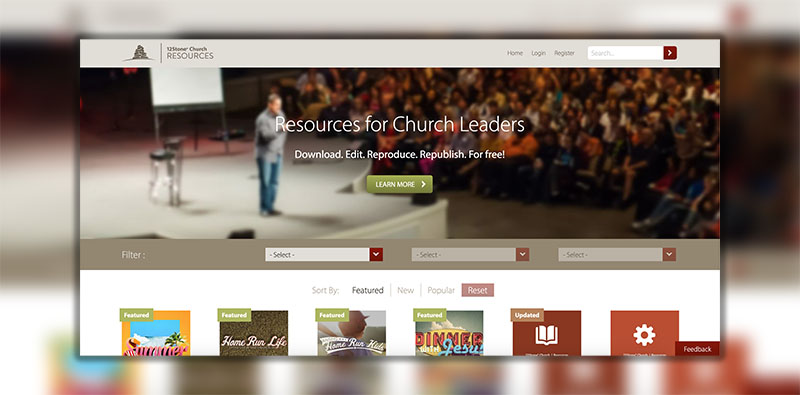 12Stone is the largest Weslyan church in the world and they have thousands of resources you can use in your church for free. Sermon series packages, leadership development, study guides, job descriptions and so much more. Seriously, you should check out this site for any church resource need you have.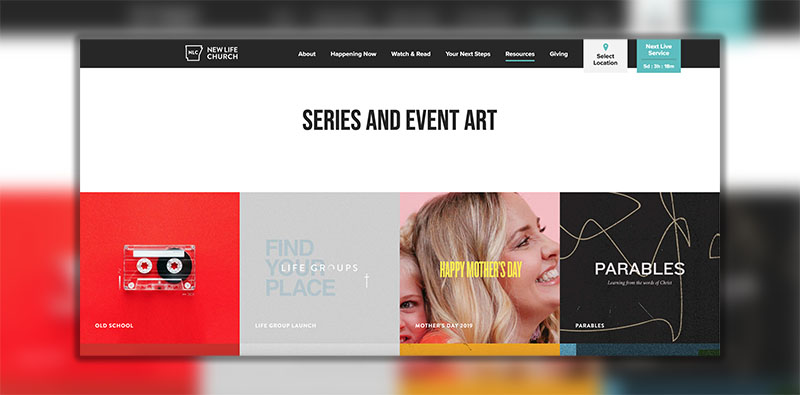 NewLife Church is another ministry that gives away all their sermon series graphics and designs for free. They even give away the photoshop files so you can edit the design, change the title and colors or add your logo. Each series also includes several sizes of graphics for social media, phones, web and screens.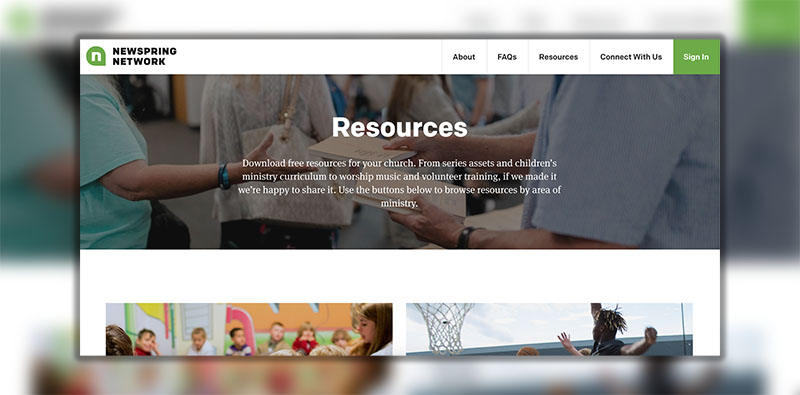 NewSpring Church is on the of most creative churches we've ever seen. Their media department is second to none. This resource site has series graphics for kids, students and adults. The series resources even include videos to use as a sermon bumper or for promotion. All the resources on this site are completely free thanks to their generosity.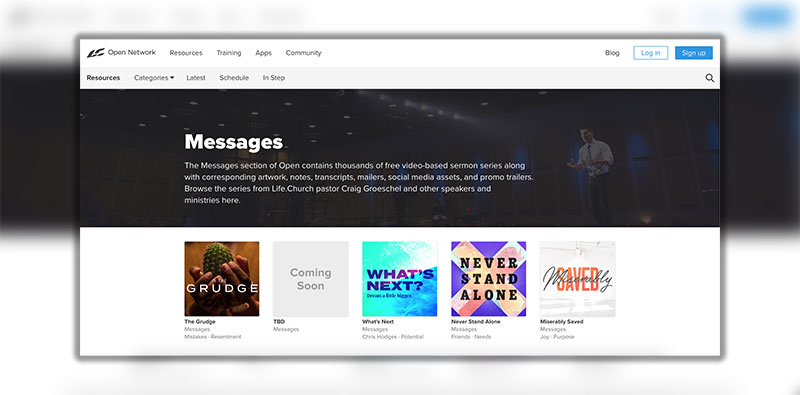 Open.church is a ministry of Life.church. They are the largest church in the United States. From the beginning they have opperated with a generosity mindset and have given incredible tools to the church. This site has 50,000 resources like sermons, graphics, transcripts, kids lessons, worship songs, videos and training documents. Everything is free to edit and use for your specific church context.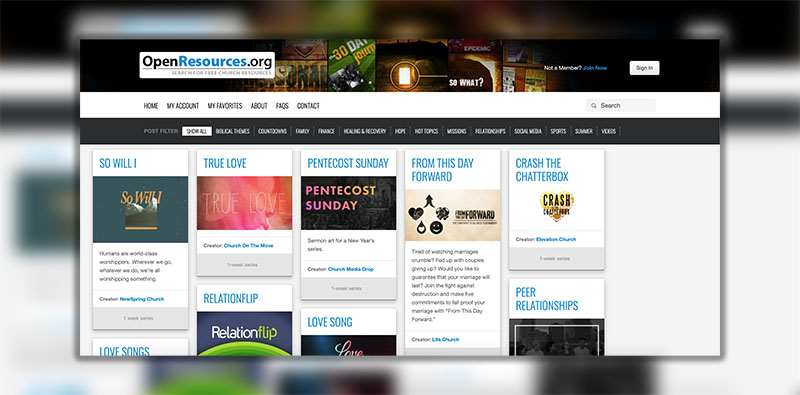 OpenResources.org partners with several churches and minsitries to give away their original graphics, countdowns and other tools for sermon series. Their goal is to maximize the effectivness of the resources they create to impact more people with the gospel of Jesus.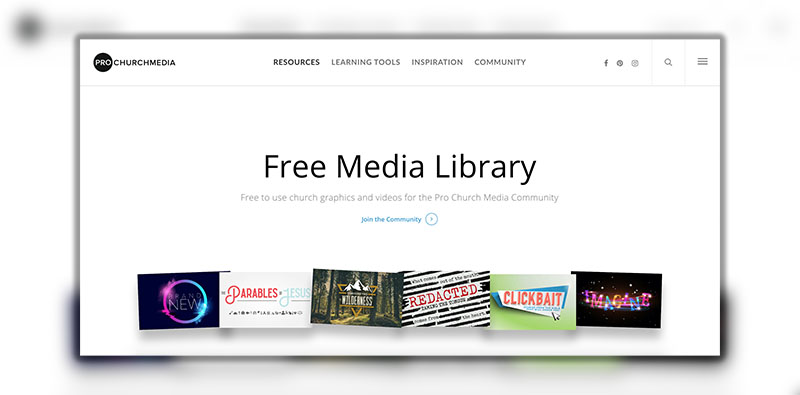 Hundreds of free sermon series graphics and sermon resources are available at ProChurchMedia.com. These resources (formerly offered by RiseupResources.com) are editable and completely free to download.
ProChurchMedia also has dozens of other resources that your church will find useful.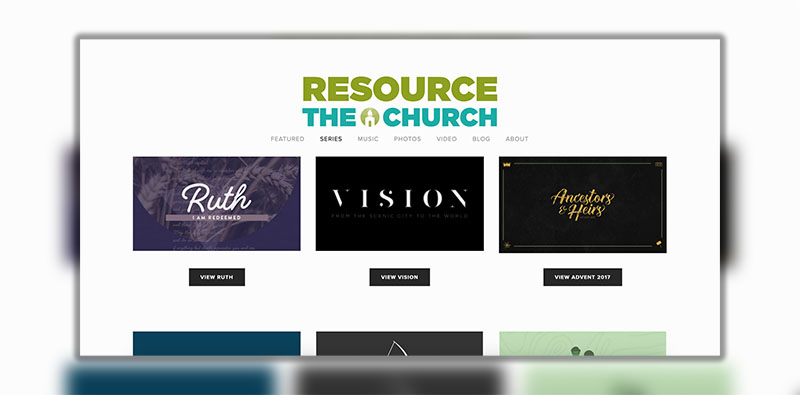 In addition to sermon series graphics, ResourceThe.church has several other resources your church will find helpful as they seek to get better. All of their resources are offered for free. This site is a ministry of Brainerd Baptist Church.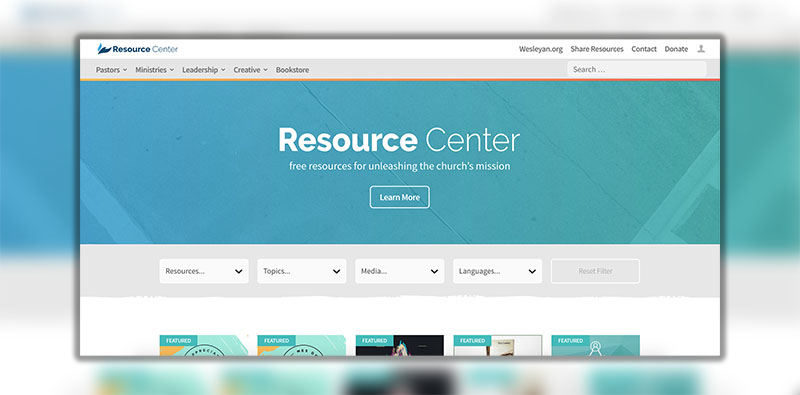 This curated list of resources from Wesleyan churches across the United States can help churches of all denominations. Browse the site for sermon helps, leadership documents, worship resources and a whole lot more. And everything is free.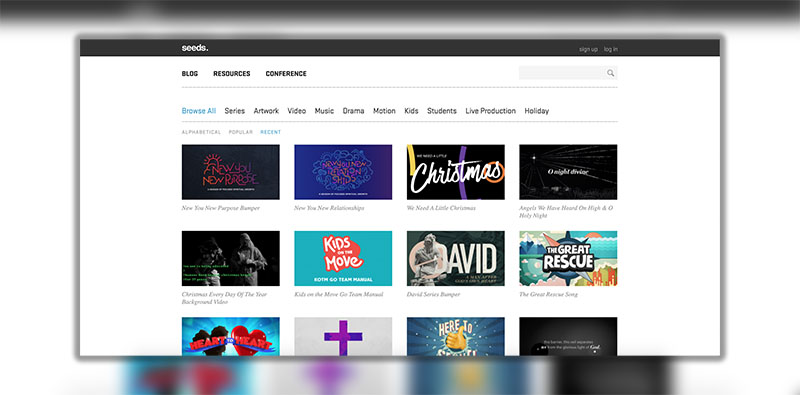 Seeds is ministry of Church On The Move and they generously give away their sermon series resources to other churches. In addition to series to graphics, they have videos, audio files, and motion backgrounds free to download.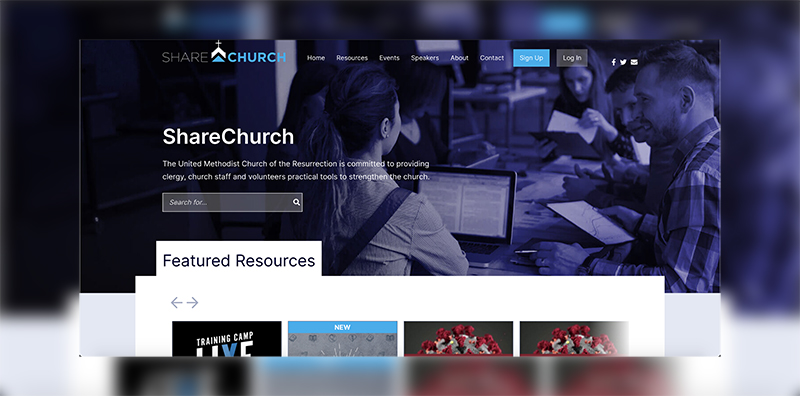 ShareChurch is a resource site from Church of the Resurrection. They have several sermon series resources available to downlaod for free (free account required). They also have several other types of resources that can be helpful to your church or ministry; forms, leadership training, curriculum and conference sessions.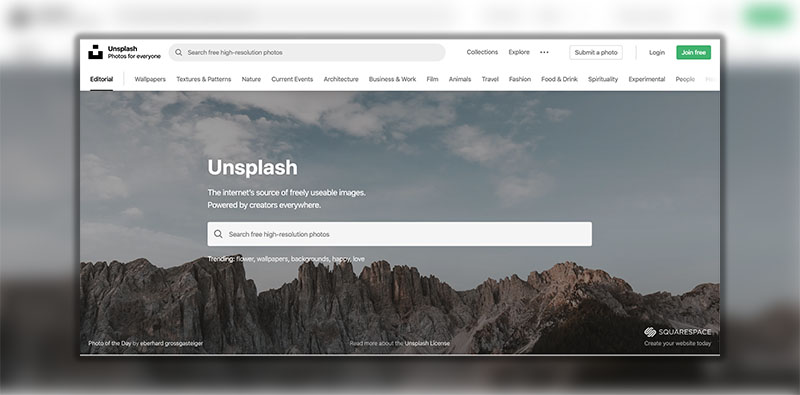 Unsplash.com is probably the most popular free stock photo site on the web. And there's a reason for that. They have thousands of contributors and every single photo is free to use for your projects. Create a free account to start downloading today.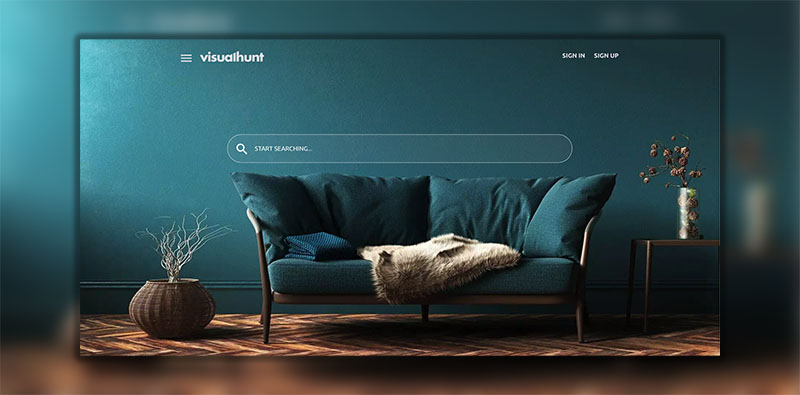 VisualHunt.com all starts with a search and then your options are revealed. Use their unique color filter to narrow your images based on the main color you need. Most of these pictures are free to use, but be sure to the check the license for each photo. Some require attribution.
Bonus Free Sock Photo Sites: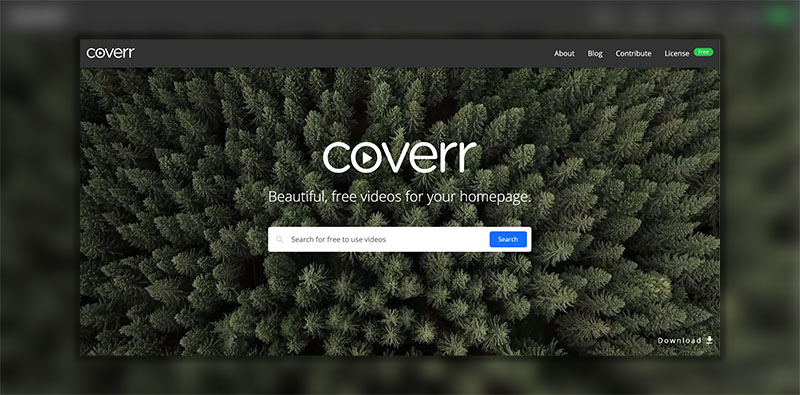 Coverr.co gives away free videos for you to use however you need. Their nature shots are beautiful and would be a great resource to use in a sermon bumper or worship video.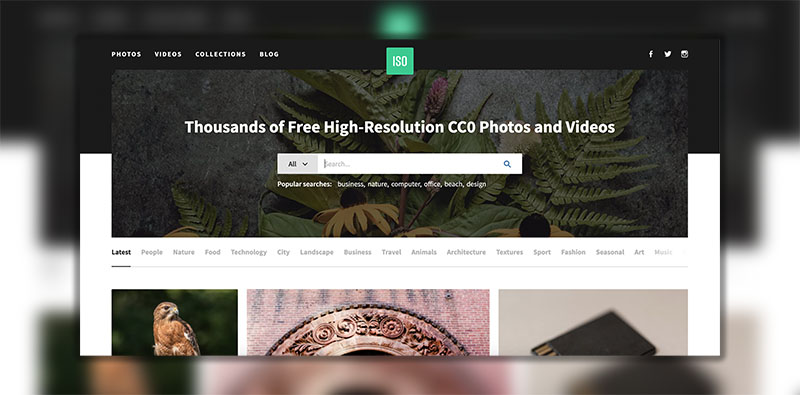 ISORepublic has free photos available for download. They also have a few dozen free videos that would be great b-roll for your church or ministry.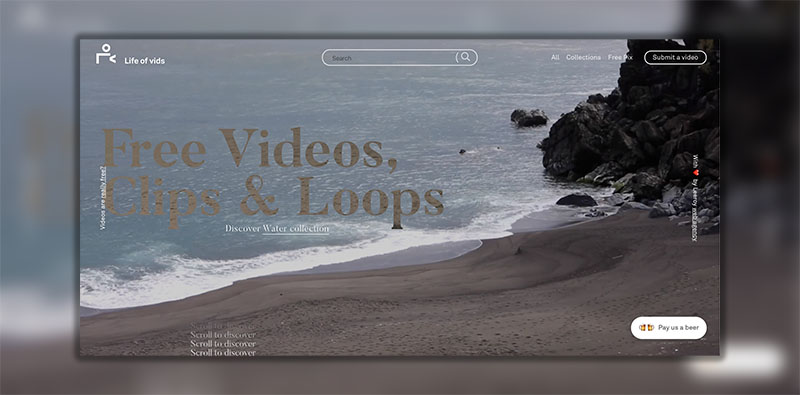 LifeofVids.com is not your standard free stock video site. This unique web design will help you quickly find the video you need. They have free stock videos, loops and clips that you can use in any project. Their drone footage is especially stunning.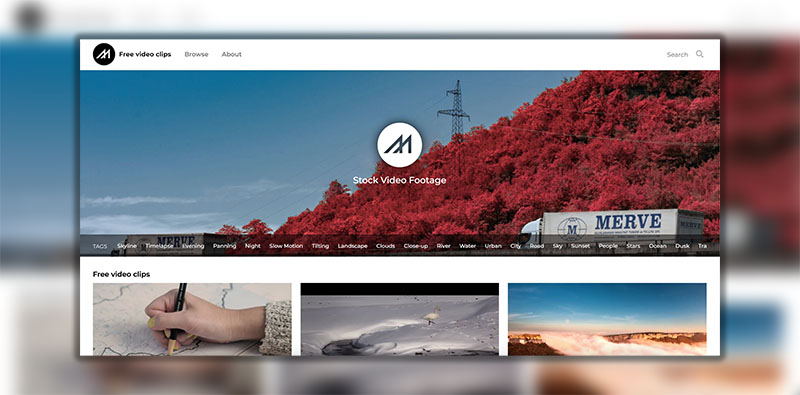 Mazwai.com has a bunch of free videos that you can use in your projects. Their site is extremely fast and offers previews of each video just by mousing over the thumbnail. So, it's really easy to find what you need.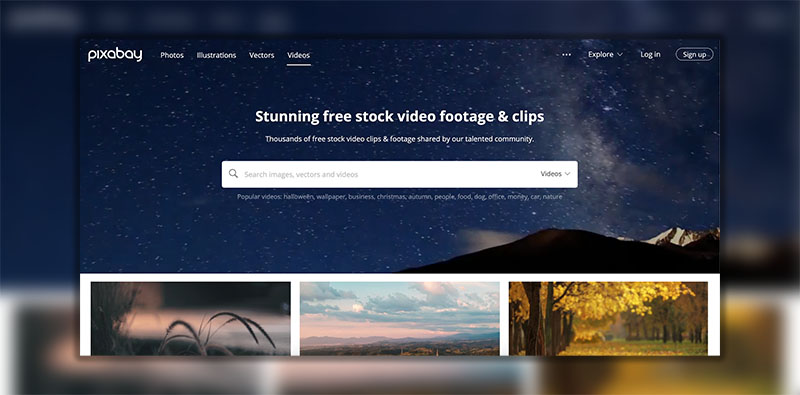 Pixaby.com might be known for their great stock pictures, but their free stock videos are just as impressive. They have housands of searchable clips that would be perfect for your video projects.
Videezy.com has free videos and After Effects projects. They also have premium products available for purchase. Their unique category page will be helpful in finding the right clip you need.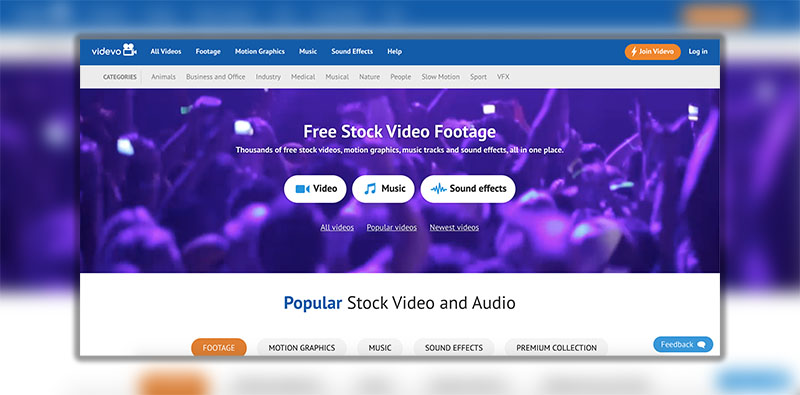 In addition to stock videos, Videvo.net has motion backgrounds and sound effects. They have items for purchase but use their free filter to see what you can download for free.
Vidsplay.com has a small selection of stock videos that are available to download for free.
Have a Resource we should feature?

Let us know!
Fill out this form to let us know of any resources you think would be good for churches to use. Inexpensive is good. Free is even better!