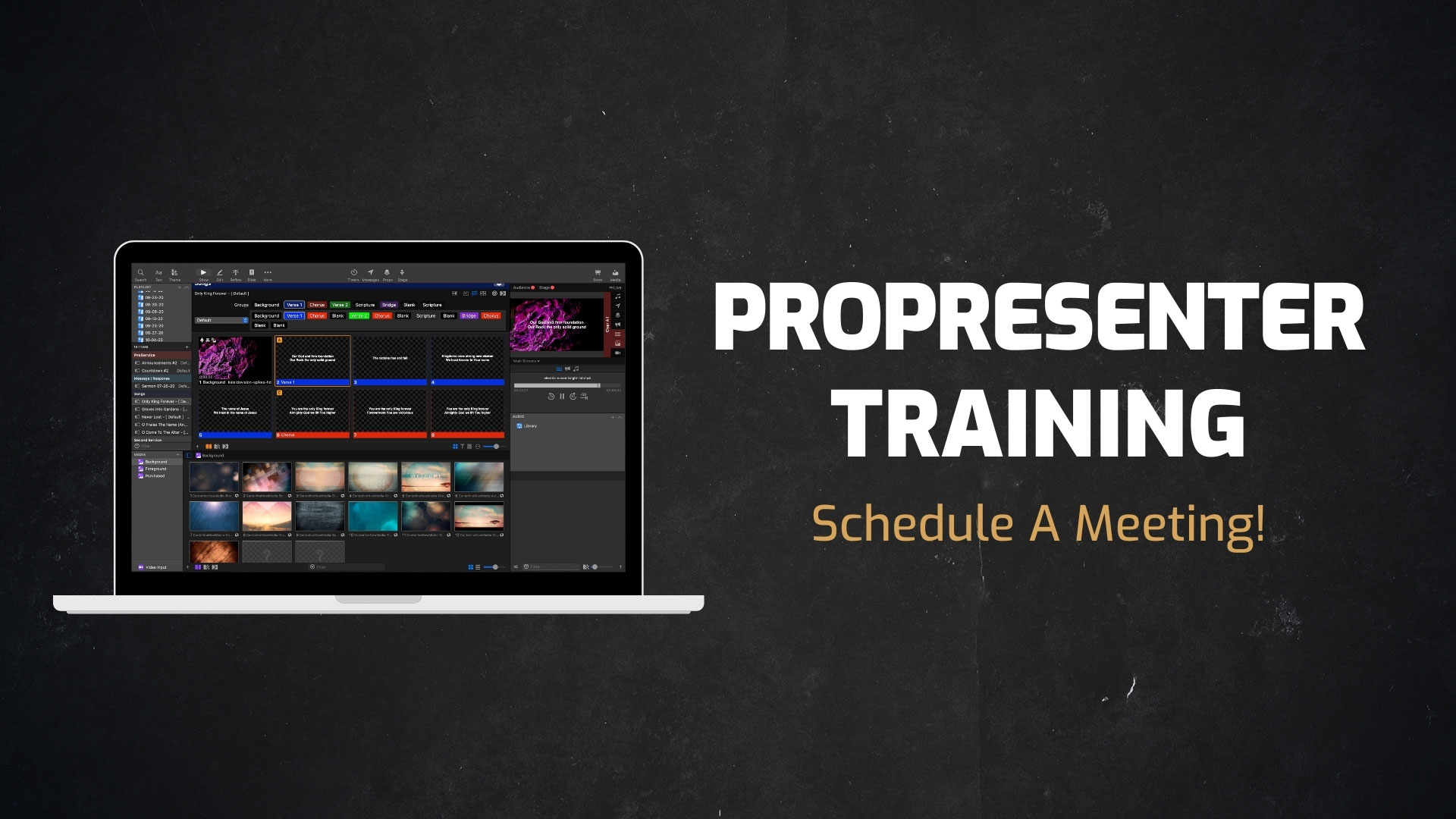 Are you overwhelmed with all that Propresenter can do and just don't know where to start?
We can help.
Propresenter is the premier software for churches to display lyrics and videos – but it can do so much more!
Joshua has over 15 years of experience using Propresenter and He has learned the hard way how to use each feature to make worship services better.
Joshua can help you and your volunteers quickly learn how to use Propresenter so that your screens look great and you are not stressed on Sundays!
This affordable training will save you hours of "figuring things out" on your own and help you utilize Propresenter features for your current context.
With Propresenter you can:
Play countdown videos and sermon videos
Display custom looks for multiple screens
Send lower thirds to your live stream
Create custom stage displays so your team stays informed
Live Stream – without any additional software
Show multiple languages at the same time
If you can dream it, Propresenter can do it
Training can happen in person (if you are in the Tulsa area) or over Zoom. And your entire team can join in!
Want to give your volunteers peace of mind?
Schedule a meeting with Joshua to discuss your training options and you'll receive a free Propresenter Checklist that will help to reduce errors and help your services run smoothly.
Want to combine services or discuss other training needs?
Let's chat!
Schedule a no obligation meeting with Joshua to discuss your church's website, tech and communication needs. Joshua has been serving local churches for over 18 years and he would love to help you #GetBetter so you can reach more people with the gospel of Jesus.