Multitracks & Click Tracks
Using click tracks has quickly become the standard for many churches. Here a few sites that offer multitracks and click tracks of today's most popular worship music.
Multi-tracks & Click Tracks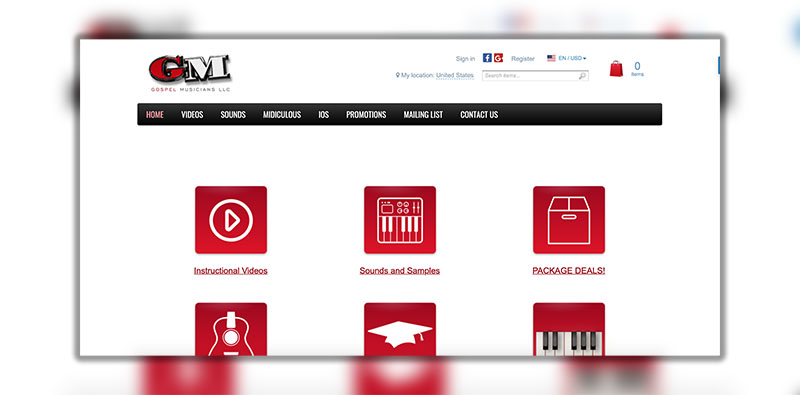 GospelMusicians has a collection of gospel and R & B clicks and loops for sale. Prices range from $30 – $50 for a set of 10 tracks.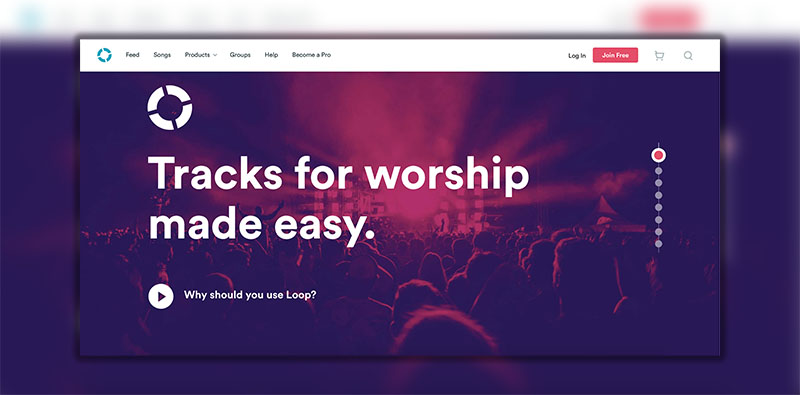 LoopCommunity has thousands of loops and tracks for worship leaders made by producers from around the world. Search for a song and you'll find several different options to choose from. You can also download the original multi-tracks from many of the most popular worship artists. Be sure to check out the Prime app and Looptimus pedal to complete your loop setup. Tracks range from $15 – $30.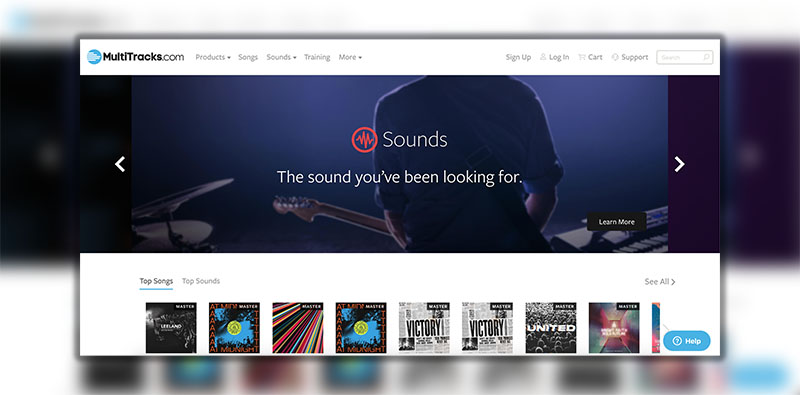 Multitracks has several products that can help your band have a better sound. You can purchase the original multi-tracks ($35/song) from every major artist. They also have a custom mix feature ($12/song) that allows you to create the mix you want (with the instruments you need) and download that mix in the key that's right for you. They have a poweful app (Playback), charts and pads to go along with each song.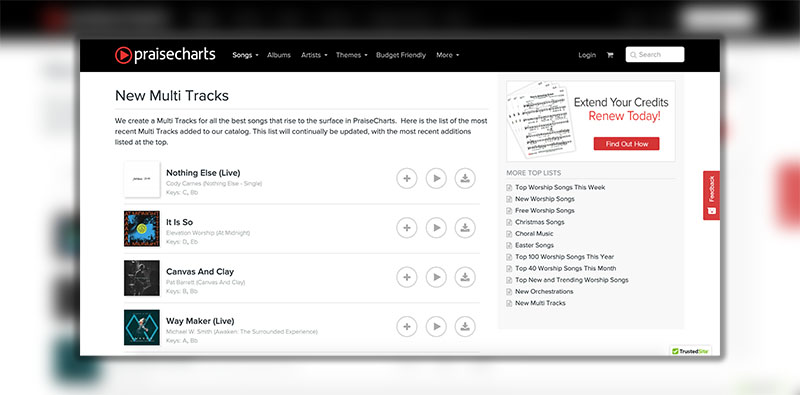 PraiseCharts is known for their worship charts and orchestrations but you might not know they sell click tracks and multi-tracks for almost every major worship song. Each track is arranged perfectly with the chart and the vocal cues are some of the best we've found. Click tracks are just $6/each and multi-tracks are $30/each. Purchasing credits will save you money if you plan to buy primarily from them.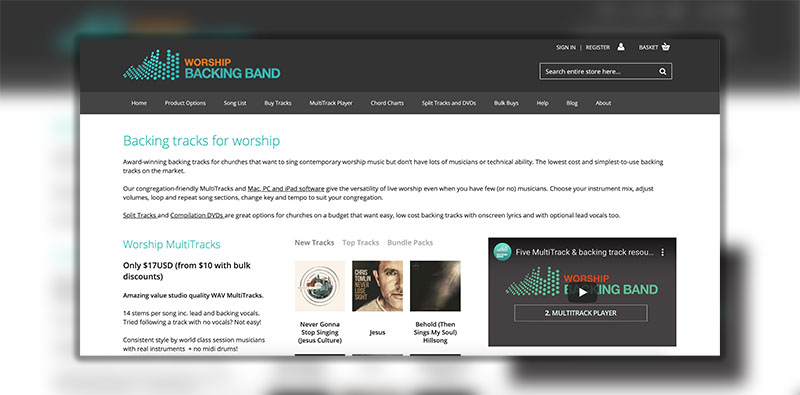 WorshipBackingBand has multi-tracks, split tracks and chord charts for hundreds of songs with a simple playback solution. The Mac / PC or iPad app will make playing each track a breeze and the price is hard to beat. Mult-tracks are only $17/each and split tracks are just $5/each. Save even more money by purchasing a bundle of tracks.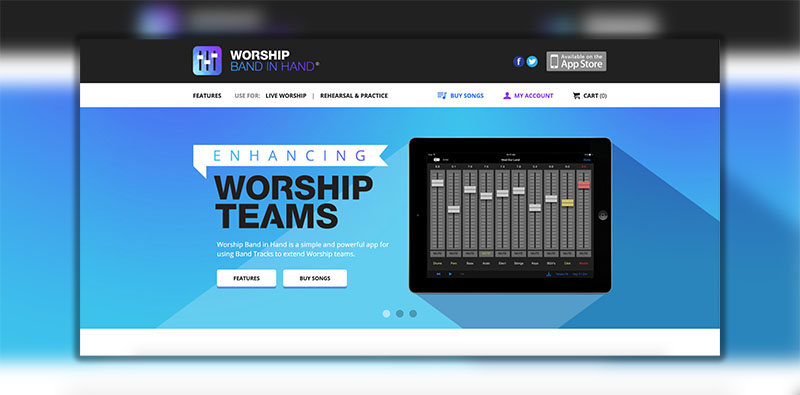 If you need a simple solution to add instruments to your band, WorshipBandInHand might be perfect for you. This app-based resource allows you to add the instruments you need to the main mix while taking out the instruments that are playing live. You can purchase songs from their library for $10/each or upload your own. Change the tempo, loop a section, and rearrange the song are all features of this simple but powerful app.
Does your church struggle with tech?
Most churches have a hard time using tech the right way. I train teams to use the best resources available so they have the clarity and confidence they need to serve their church well.