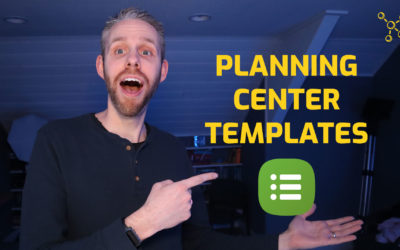 Using Planning Center Templates will save you SO MUCH TIME in planning your services. This video will show you how to create a template from scratch AND the fastest way to create a template (that I almost forgot!).Transcript Hey guys, what's up? So today we're going...
Does your church struggle with tech?
Most churches have a hard time using tech the right way. I train teams to use the best resources available so they have the clarity and confidence they need to serve their church well.